Since 1972, Monticello Drugs has become more than a pharmacy. It has become ingrained in the fabric of the community. As our customer, you can count on us for personalized service, and we pride ourselves on going far beyond just filling prescriptions and sending you on your way. Your Monticello Drugs pharmacist will share knowledge of how best to use your medicine to help improve your quality of life. We take the time to make sure all your questions are answered. We pledge that when you call, you will speak to a person, not a machine.
Locally-owned and -operated, Monticello Drugs and our team of professionals are ready to assist you with all of your pharmacy needs. We invite you to stop by for a visit and see how we are different from the big box stores: You're not just a number. You are family.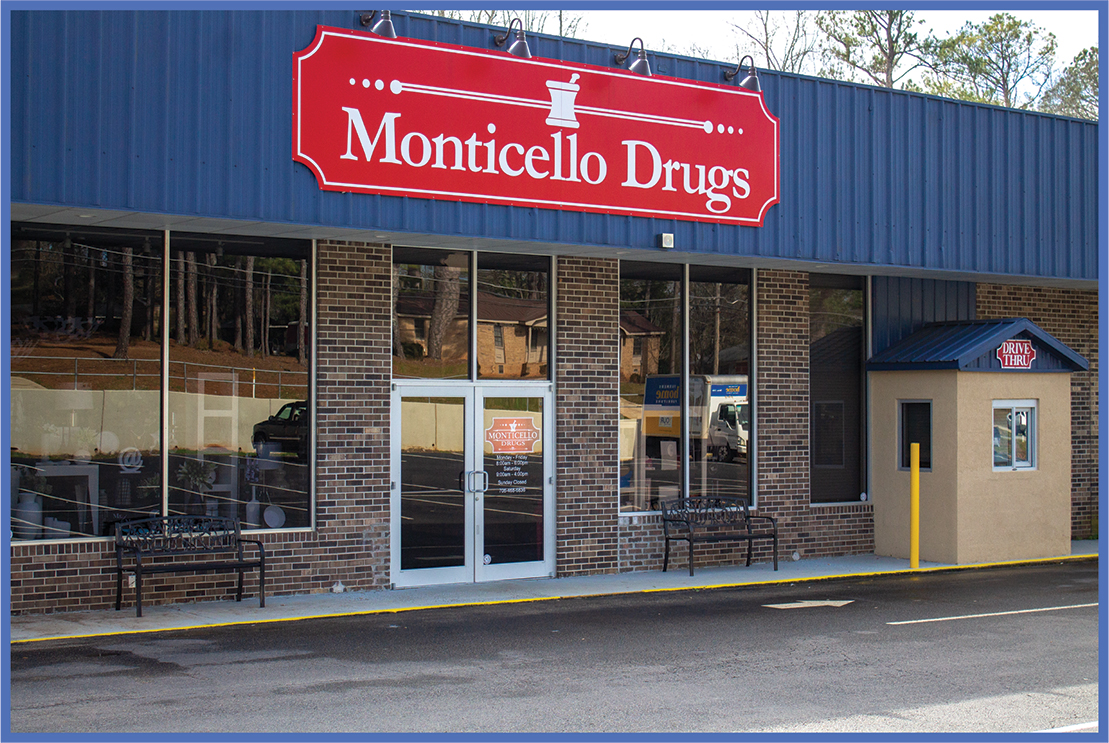 At Monticello Drugs...
You're not just a number.
You are family.