David Leach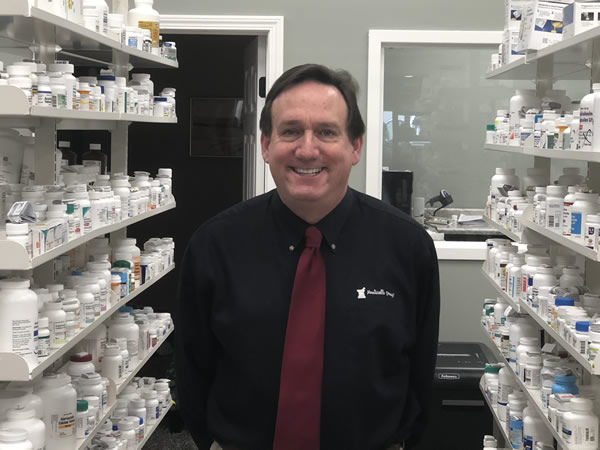 My name is David Leach. I graduated from The Mercer University Southern School of Pharmacy in 1990. I worked for several different pharmacy chains until I began working occasionally at Monticello Drugs for Don Parrott in 2001. I entered into a partnership with Mr. Parrott in September 2002 and became sole owner in September 2004. I married Dana Leach on August 4, 1990 and we have two wonderful girls, Morgan and Kelsey. I truly enjoy my work and love to serve our community.
Ross Hays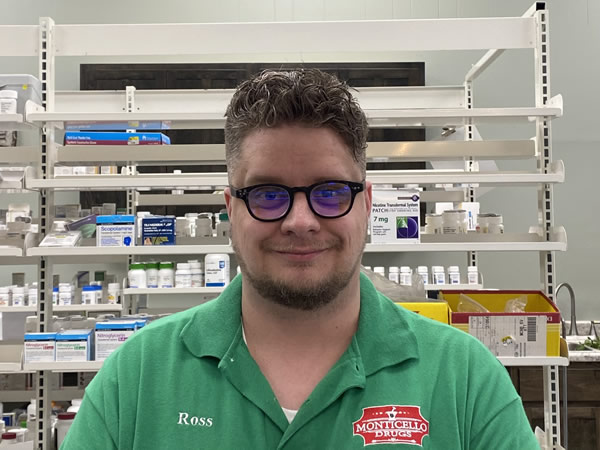 Hi there! My name is Ross Hays. I am originally from Mansfield, Ga; but, I moved to Jasper County in 2013. I have served as a team member at Monticello Drugs since October 18, 2010 & I earned my Certified Pharmacy Technician from the Pharmacy Technician Certification Board June 27, 2011. I am married to Stephanie (neé Bales) and we have three beautiful and bright little girls. My favorite part of my job is spending time with patients. Whether that means helping them find a pharmacist recommend OTC item or helping them find the best drug plan that meets their needs. I love what I do & I am extremely thankful that this community has embraced me as one of their own.
Valerie Goolsby Ellison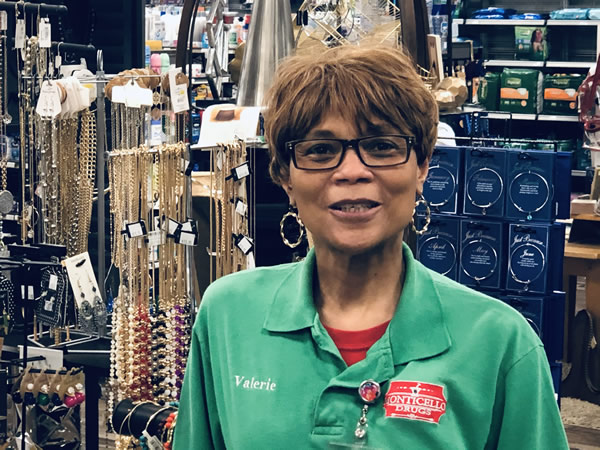 My name is Valerie Goolsby Ellison. I am the daughter of Johnnie Mae and the late Otis Goolsby and the wife of Samuel Ellison III. I graduated from Jasper County High School in 1982 and have followed my desire to "serve the people" ever since then. I worked for Jasper County Schools for 8 years before moving to the Georgia Department of Family and Children's services, serving over 22 years there. After retiring, a door opened to me at Monticello Drugs and I began working under Dr. David Leach's leadership here. Monticello Drugs is where I found my new family. Every day is a rewarding experience where I continue to serve the people!
Tammy Rockmore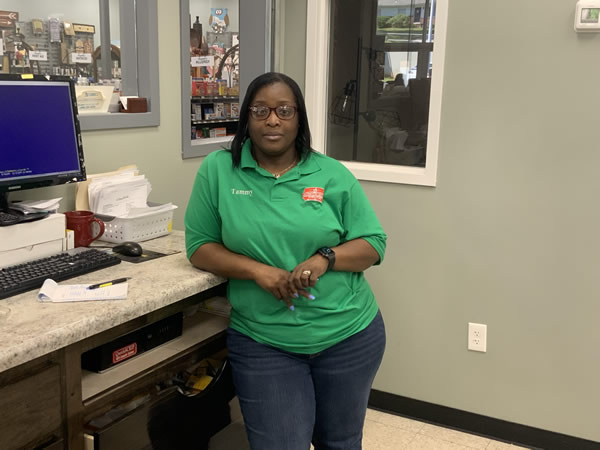 Hi, my name is Tammy Rockmore. I joined the Monticello Drugs family in August 1990 under the leadership of Don Parrott. I am married to the wonderful Casey Rockmore. I am a member of Freedonia AME Church where I serve as a member of the board of trustees. I really enjoy working at Monticello Drugs.
At Monticello Drugs...
You're not just a number.
You are family.